Denver is trending. It was probably always great but only now have people started to take notice. And when I say people, I mean me, because I'm usually a few years behind the trends. I get it now though. The sun is always shining, the mountains are all around you, and there's a distinct weirdness everywhere you look. Kind of like Austin or Portland. They are so weird that they don't need to fight for the slogan "Make Denver Weird". All this made for a great week-long visit to the Mile High City.

You have to do some hiking when you're in the area. The city just oozes of outdoorsy, tent-toting, hipster. There are so many outdoor outfitters that it's a wonder people wear any other clothes. Which I couldn't even say if they do. Because from my memory, every person I passed on the street pretty much looked like they were either coming back from a hike or on their way to one.
We got up early to catch some views from a few trails just outside of Boulder.
Boulder isn't really a city by the way. Going in, I really thought that it was just a smaller version of Denver but in fact it is pretty much just one shop-lined street surrounded by residential neighborhoods. Other than the fact that it is a college town, I don't totally understand the significance of this place.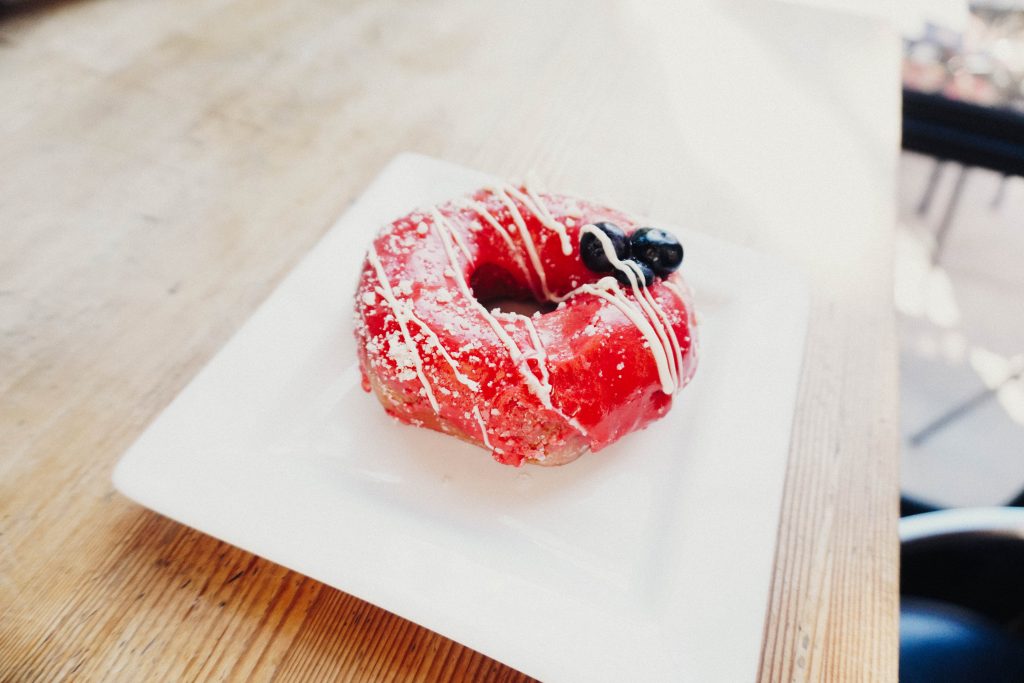 Also, the food in Denver is pretty impressive. I don't really know what Denver is famous for (other than breweries it seems), but I would describe their food culture as casual, eclectic, and…industrial? I feel like I ate in a lot of warehouses. Big collaborative spaces with 4-5 restaurants surrounding a bar. But even the places that weren't like that, I felt the food to be very unpretentious, but still inventive, with no unnecessary fanfare. One thing that comes to mind was a sesame bun filled with chocolate Fior gelato.
Donuts get their own category. I care not for the CBD cold brew offered here. I only care about the habit-forming donuts. Their signature featuring raspberry glaze, streusel, white chocolate, and fresh blueberries is more than enough to get me in a good mood.
So if you like the great outdoors, donuts, and being a little hipster (which I do), and if you don't mind wearing cargo pants, eating in restaurants that are actually five restaurants, and smelling pot everywhere, then Denver seems to be the place to be.