I never wrote about my life-changing trip to the Amalfi Coast! Dear me, I am SO sorry. Sorry for you if you haven't been to the Amalfi Coast, and sorry again if you didn't get to experience it vicariously through me! Now seems the perfect time to bring it up again because guess what? You can't go anywhere. Neither can I. We are all stuck in our respective houses, flats, apartments, shoeboxes, wherever you call home. I don't know if it's a particularly healthy thing to do, but many of us are dreaming of our next adventure. I read an article once that said people are actually happiest when they are planning their next holiday, not necessarily when they are on said holiday. So, in this time of quarantine, I hope to give you a bit of happiness and perhaps persuade you towards your next getaway.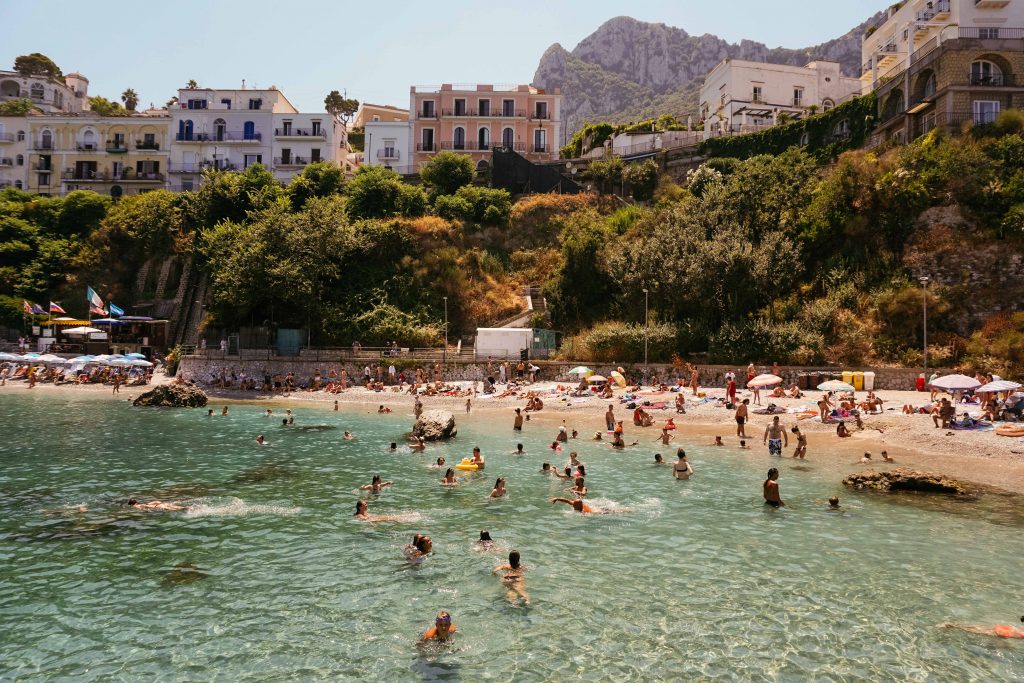 I planned the trip around three locations: Sorrento, Positano, and Ravello. There are many more, but for my first taste, I thought this would be a good way to familiarize myself with the area. But how to get around? This brings me to point number one.
Drive
Yes, definitely rent a car if you are exploring the Amalfi Coast. You are going to want the freedom and some of the best parts about this part of the world is the drive and the views.
Locations
As you now have the benefit of my experience, I would recommend skipping Sorrento. I was fortunate in my planning that my destinations got better and better, I still very much enjoyed my time in Sorrento, but my comparison, it is overly touristy and really not very nice. I made a day trip to Capri, which I would highly recommend, but you can get there from many other towns, so to summarize, Skip Sorrento.
Positano was as magical as one would hope and dream. I would recommend over and over again that you stay at Casa Primula. This airbnb hosted by Salvatore was perfect. It has a small private garden looking out at all of Positano. And it would be an incredibly romantic place for a couple to make their base while in this magical town. OK, one thing I should mention though. The Stairs. Yes, you need to know this because your enjoyment may depend on your understanding that Positano is built on a steep hillside. The beach is down, the views are up, there are lots of things in the middle. You just need to mentally and physically prepare yourself for this. Do this, and you will have an incredible time.
I can't decide if Positano was my favourite or if it was Ravello. I stayed in the gorgeous Villa Maria. Like the locations themselves, my accommodations got better and better throughout the trip. This room with its own private balcony looking out into the rolling hills, topped even Salvatore's magical cottage. Villa Cimbrone was one of the most beautiful places I have ever been. And if you are as lucky as I was, and you choose to visit during late July, you might just catch their town celebration. It happens one Saturday during the year where there is a fireworks display. Unbeknownst to me was the day I was there, which explains why I was welcomed by a marching band when I arrived.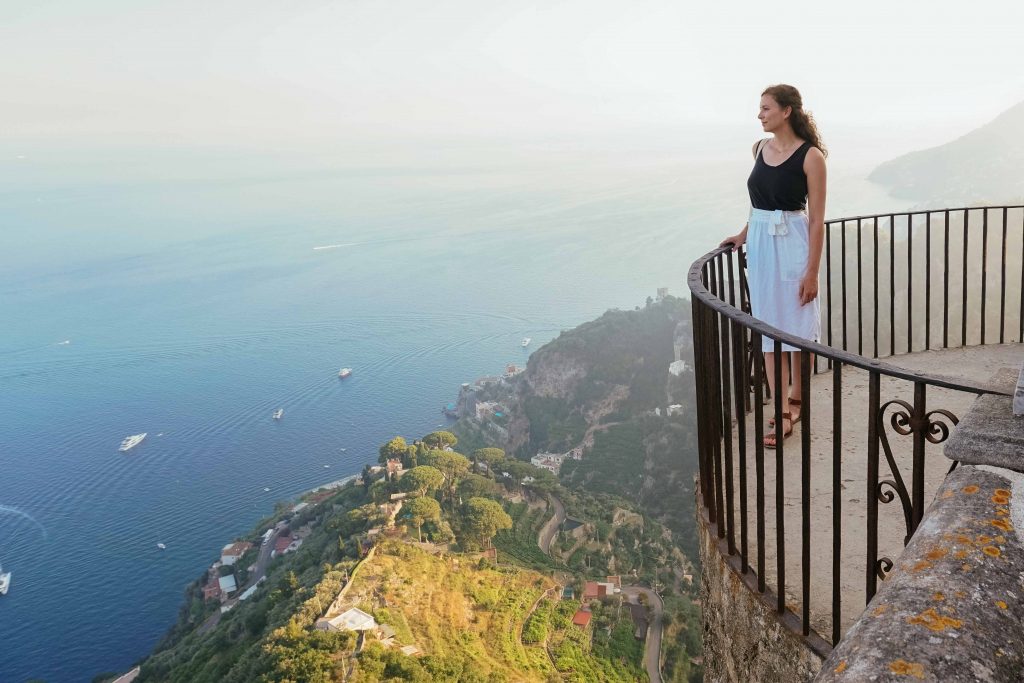 Drive
Oh right, remember when I said to drive? Ravello sits high up in the hills overlooking land and sea. The town itself is a no-drive-zone. BUT, if you are staying at a few choice hotels (such as the glorious Villa Maria), you are allowed to drive through the tiny cobbled streets and park in their private lot for the duration of the trip.
Round Up
Rent a car, take a boat trip to Capri (and take the chairlift!), stay at Salvatore's in Positano, bring your walking shoes (and engage the core!), stay at Villa Maria, visit Villa Cimbrone, and eat. The next post will be dedicated to the food of this beautiful region.