I lived in Hampstead for a year. One glorious year. And I still live in close proximity to the Heath and Hampstead Village so I think it's finally time for me to publish my thoughts on the food up for offer in Hampstead.
In fact, Hampstead holds some of the most restaurants in London that I would actually return to voluntarily. I've written about Hampstead before. How perfect it is in every way. If you find yourself in this magical corner of London, this is my top hit list for food.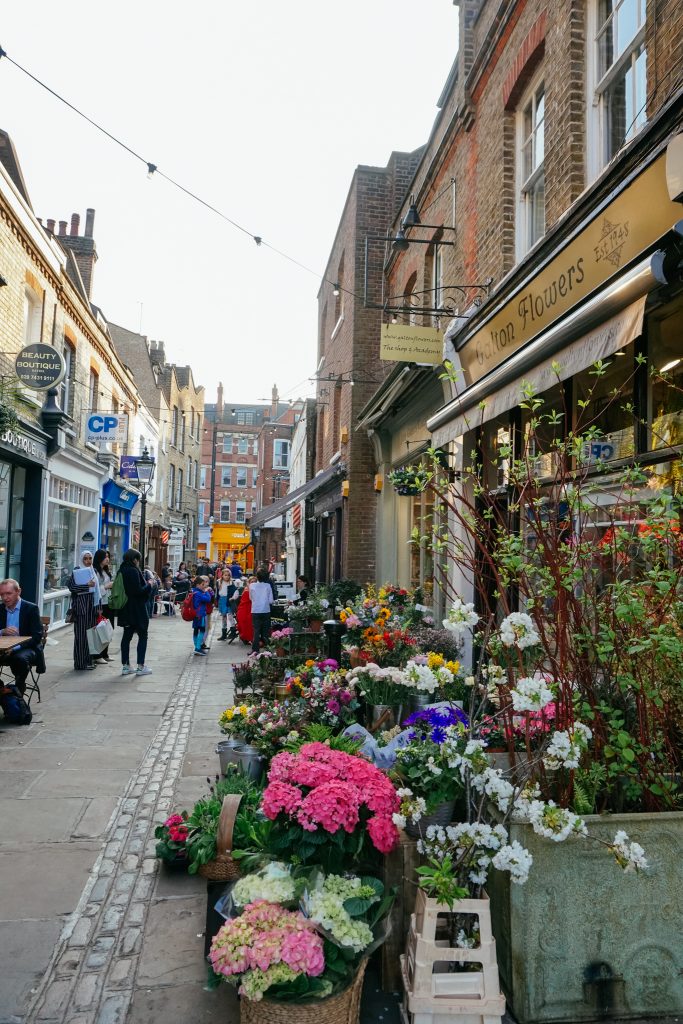 Meekhun Thai
I was spoiled for Thai food in Houston, Texas. Spoiled for choice of authentic and well-priced Thai whenever I wanted it. Every other city has paled in comparison. Meekhun Thai is the closest I've found in London. The dishes are authentic, having my favourite: Chu Chee, fish covered in red curry and coconut milk. And prices are very reasonable. This isn't your fancy night out on the town. This is your casual dining place for both eat in and take away. Most dishes I've had here have been above average. The Basil Stir-fry comes with rice and a fried egg, which is always a good thing. I would also recommend the vegetable crispy rolls and the Pad Kee Mao. The Tom Kha was not as creamy as I would like, but still had good flavour. And overall if I find a Thai restaurant that can produce a good stir-fry dish, noodle dish, and curry dish, I am going to keep going back for more.
Sushi Hana
Sushi in London is difficult. You either have to pay through the nose to go to places like Nobu or Araki, call Sushi Tetsu over 100 times and still not get a reservation, or god forbid go to Itsu desperately trying to convince yourself that surely this time it will be better. A very frustrating place for an avid sushi consumer. In the US it is fairly common to be able to find decent sushi at a mid-level price ($$-$$$). Little mom and pop shops who sneak a sweet and sour chicken onto the menu, but still provide a decent quality raw fish dinner to the casual consumer.
Sushi Hana is a small family-owned restaurant, in fact, by Japanese people, tucked into the tiny Flask Walk in Hampstead. It's really nothing much. You might miss it except for the warm white lights glowing through the big window shop front. There's room for about ten people total with bar seating only, unless the weather allows you to take a table outside. A meal for two will set you back about £70 with a bit of sake, an appetiser, and sushi. When they have it, the aburi salmon belly nigiri is to die for, melt in your mouth, amazingness. I'm also a big fan of the Snow Crab Roll and Yellowtail Shiso Roll. The fish is super fresh, the rice is perfectly cooked and seasoned, and the feeling that you're just in a friends kitchen makes for a delightful experience overall. This restaurant is best enjoyed eating-in. I find the take away quality much reduced due to it being made beforehand and chilled in the fridge.
Le Creperie de Hampstead
Outside the King William IV Pub, you'll usually see a line. It's not for the pub, though the pub is lovely. It's for a teeny tiny stand outside the pub. A Crepe stand in fact. There are multitudinous combinations of fillings both sweet and savoury, but no matter what you choose, I can guarantee that you will get a rich and indulgent handheld treat. I chose the mushroom in garlic cheese on a rare day where there was no line. You would think after creating countless crepes for countless locals and tourists alike, that this would be about speed and quantity. But the woman carefully crafted my crepe like it was her life's masterpiece. And it was. Beautiful, delicately thin crepe, warm and slightly crisp. Bursting with garlicky cheese and mushrooms. Melty and buttery. And horrible for you. But amazing. So I used to wonder what the line was for and what the hype was about. But now I understand and highly recommend to anyone in the area.
Karma Bread
One thing there is absolutely no shortage of in Hampstead is bakeries. Every 20 metres or so it seems. But there are wrong bakeries and there is the right bakery in my opinion. Karma Bread has won numerous awards as can be seen adorning the walls in their quaint little shop right off of the Heath. I've come for a quick coffee and snack, for an eat-in breakfast, for a loaf of bread for the week, and everything I've ever had has been superb. The first thing that ever caught my eye in the bakery were the donuts. Beautiful big round fluffy donuts bursting with cream and jam. Another favourite are the picnic buns which are basically pizza in cinnamon bun form. A sweet bread filled with a savoury tomato sauce and cheese. Bringing home one of their prize winning sourdoughs is never a bad shout either.
Kenwood House
When you are an American fantasizing about a perfect english fairy tale, you think of something like the gardens of Kenwood House. Cobbled patio, canopied tables, english roses growing wild all around you. And an adorable café serving traditional english fare. Come for a slice of cake and tea, or a full english breakfast, or maybe just an ice cream on a hot summer day. The café is an extension of a beautiful stately home with vast lawns, a pond, and a fake bridge just to complete the aesthetic. Aside from the bridge façade, it's a perfect paradise for a city-weary Londoner. Plus it's located in Hampstead Heath which is where everything is amazing as mentioned in multiple other posts.