I moved to London at the end of 2018 and have finally found my place. The neighbourhood that speaks to me. Whose cobbled lanes call out my name. Hampstead is the cutest little village in London. It's far superior to Notting Hill. Maybe it's what Notting Hill used to be before the movie "Notting Hill". No fear of such a thing happening following the 2017 romcom, "Hampstead" that just popped up on Netflix. It is by all accounts a terrible movie despite the fact that it features both Diane Keaton and Brendan Gleeson. But it's a good thing that it is such a bad movie, because I don't want anyone to know about Hampstead.
Back to this terrible tragedy in film entertainment called Hampstead. The one thing it does have is b-roll that perfectly illustrates my life. Diane Keaton buys a beret at the hat shop that I pass by every day. She volunteers at the charity shop on the high street. She walks by bakeries and cafes that are the stuff of my everyday walks. And of course, Brendan Gleason inhabits the very Heath that has stolen my heart.
We've been blessed with unusually beautiful weather the last week and I have taken every advantage of it by walking all over Hampstead Heath. It's beautiful and vast and when you get away from the beaten path, you could almost believe that it's wild. You won't find finely manicured lawns and hedges here. Just brambles, gnarled trees, and muddy paths.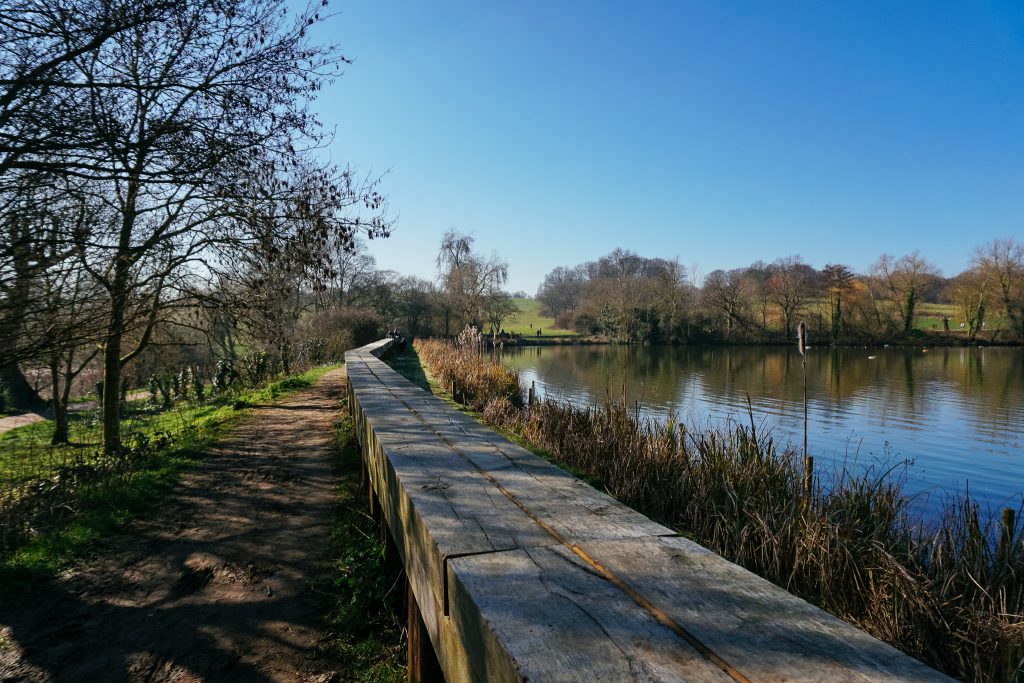 Parliament Hill sits at the top of the Heath and boasts panoramic views of London. If I walk far enough to the east, I visit the farmers market. If I trek diagonally north, I tour the opulence of Highgate. I could explore for hours. Or until I get hungry.
Food in Hampstead is as cute as you would expect. Aside from the one Tesco available, I mostly buy my bread at bakeries, produce at the local green-grocer, eggs from the butcher, and fish from the fishmonger. Imagine the world before the invention of the Super Market! Sure, it's not as convenient as a one-stop-shop, but it's tastier and when did a little walk ever hurt anybody?
As a final note, we must have the best crepes in all of Great Britain because look at this line! My next mission will be to try it out sometime, but last time I checked, London wasn't known for the crepes. Though, if they are going to be inexplicably tasty anywhere, it will be in Hampstead where the flowers are sprinkled with fairy dust and the birds serenade in perfect joyous harmony.