Pie is my favorite food in the whole world. Out of all the pies, strawberry rhubarb is my favorite. Therefore, Strawberry Rhubarb Pie is my favorite food in the world. Now that we have that out of the way, let me explain why you must include this is any cookout spread. First of all, it's delicious, and second of all, why not? It's hard to argue with the logic of a madman so just make the pie and thank me later.


You'll know that it is rhubarb season because you will be able to find it at the grocery store. It's not a widely used ingredient so there is little reason for grocers to go out of there way to stock it when it's not in season. Rhubarb can be bright, bright red, or it can have rather large streaks of green. Based on my latest experience and my brief research on the internet, it matters little.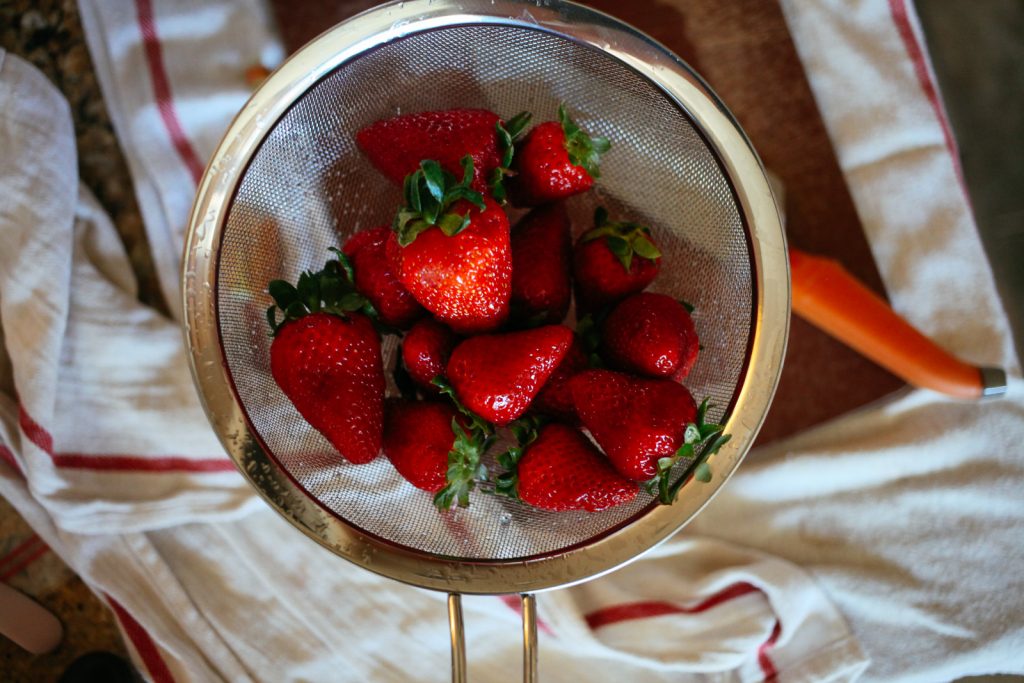 Quick tip on strawberries: don't put them in the refrigerator. I used to live in the country, where you could buy fresh strawberries at a little stand on the street corner. Strawberries have a very distinct smell and taste. Grocery store strawberries will never be as good as fruit stand strawberries but I can GUARANTEE that any faint strawberry goodness that still remains in store bought strawberries will be obliterated if you put them in the refrigerator.
Nothing fancy goes into this pie. Just good fresh fruits, sugar, brown sugar, cornstarch, vanilla, salt, and a splash of orange juice.
If you are looking for the perfect flakey, buttery crust, it's not a family secret that was lost centuries ago. There is so special ingredient. It's just right here on the interwebs: Martha Stewart's Pate Brisee.
Brush it generously with egg wash. I was stingy with mine and it turned out too light in color. Which does nothing to the taste but I like my pies to look rustic, golden brown.
And don't forget to add ice cream you crazy person.
---
Strawberry Rhubarb Pie
Made from Sally's Baking Addiction and Martha Stewart.
Ingredients:
for the dough
2 1/2 cups all-purpose flour
1 teaspoon salt
1 teaspoon sugar
1 cup (2 sticks) unsalted butter, chilled and cut into small pieces
1/4 to 1/2 cup ice water
for the filling
3 cups cups sliced rhubarb (1/2 inch pieces)
2 and 1/2 cups chopped strawberries
1/3 cup packed light brown sugar
1/3 cup granulated sugar
1/4 cup cornstarch
1/4 teaspoon salt
1 Tablespoon orange juice
1/2 teaspoon pure vanilla extract
2 Tablespoons unsalted butter, cut into small pieces
1 large egg, lightly beaten with 1 Tablespoon milk
vanilla ice cream
Pie dough – Follow Recipe Here
Filling and composition – Follow Recipe Here