HelloFresh Pork Chops with Grape Salsa
Flavor: 4 | Ease: 5 | Dirty Dishes: 4 | Price for first week: $29
One of my favorite things about these meal services is that it makes a well rounded meal without you having to buy tons of groceries. Each package is perfectly portioned and contains a good protein, vegetable, starch, and garnish/sauce.
I even got my husband to help out with this one! He volunteered!
The only thing I docked for flavor for this dish was the broccolini. It needed an extra 5 minutes in the oven because it came out extremely tough and a little dry. However everything else was great. The pork chops were juicy, tender, and perfect.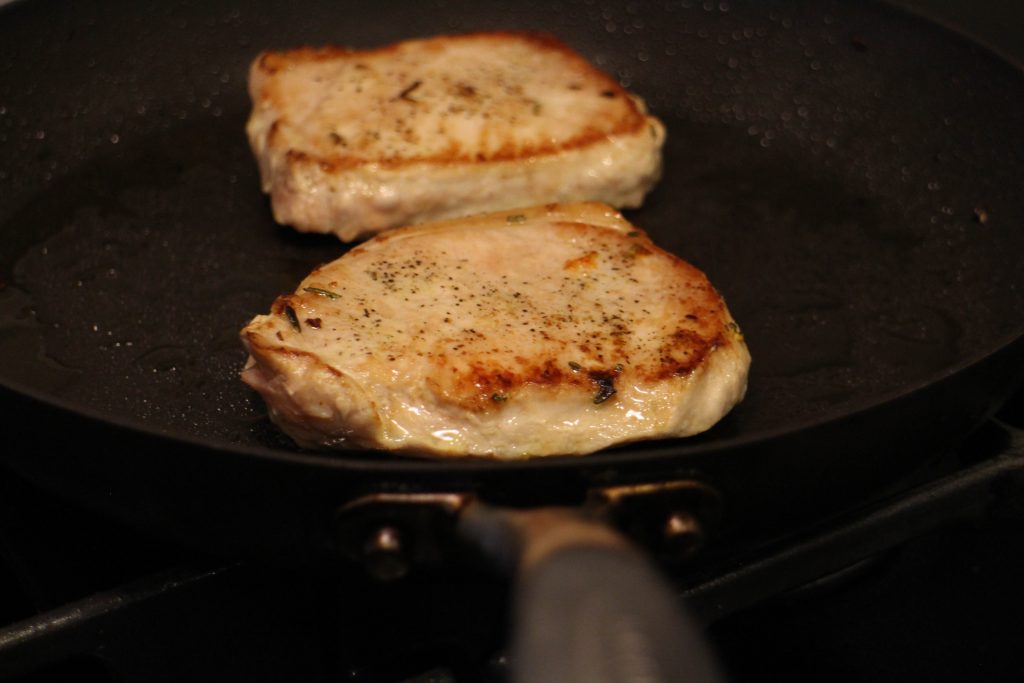 And perhaps my favorite part of the dish was the grape salsa. We cooked the shallots down with some rosemary and pan drippings and then mixed it in with fresh grapes. Pork chops go great with fruit so I loved the combination.
And of course, you can never go wrong with sweet potatoes. Just a douse in olive oil and a sprinkle of rosemary, salt, and pepper, and they were good to go after 30 minutes in the oven.
Dinner for two and an opportunity to cook together without yelling at each other? What more could you ask for!