There are few things in our new house that I am more excited about than our countertops. From the very inception of our new home, the vision was driven by picture perfect kitchens on pinterest which centered, of course, around a show-stopping countertop.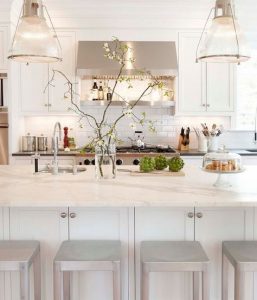 I was originally disappointed by our builder's selection of countertops but decided on classic carrara marble. Yes, I know that they can be fussy. And so, to balance that out, we decided to use a more durable dark granite around the cooktop because we know it will be impossible to keep that area clean. Again, our builder had a small selection and so we settled on something called Impala Black for our kitchen surround.
Let me back up really quickly. We were asked by our design center to choose countertops (and remember there is over 100 sq ft of it in our kitchen alone) from 6"x4" swatches.
Pause for effect.
OK, to the normal person this might not seem appalling, but IT IS APPALLING. Consider that the stone we are choosing is natural, it comes from the earth. No two pieces are the same. How could I possibly choose this from a swatch the size of a sandwich.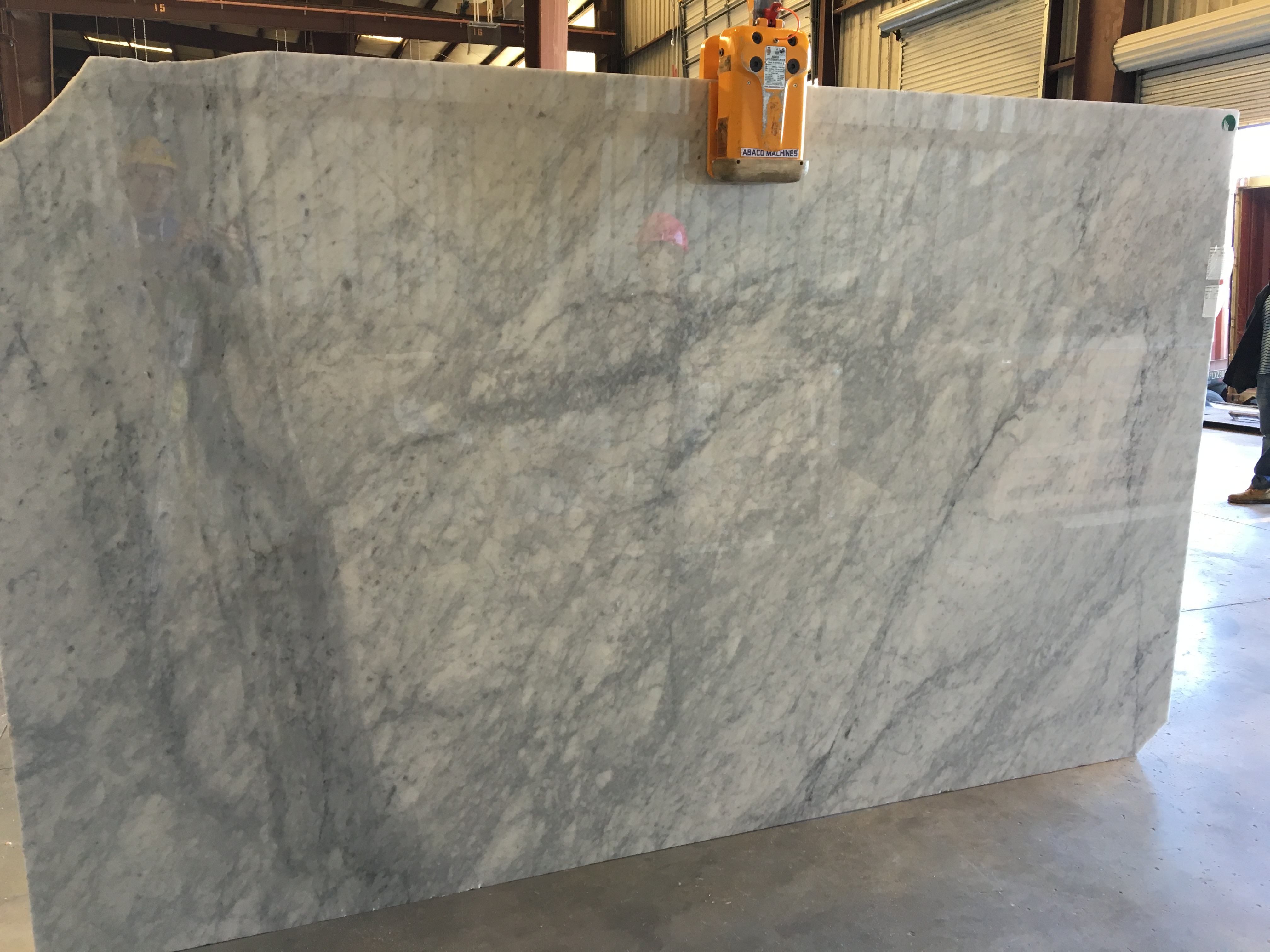 In conclusion, if you are ever asked to do this, do yourself a favor and visit a fabricator and/or stoneyard and explore what you like. Then, insist on choosing the slab yourself. That means, when the time comes, you get to go to the stoneyard and select the exact slabs to be used in your home.
Today was that day for us! We had an amazing experience all around and ended up with some to-die-for slabs that we cannot wait to see in the house! Here are a few tips about finding your perfect countertops:
1.) Visit a fabricator and/or stoneyard ahead of time to educate yourself. See Marble Paradise to read about our experience doing just this.
2.) Insist on selecting your own slab. This is unnecessary with man-made products like Corian or Quartz (like Cambria or Silestone). But it is especially important for things like Carrera Marble and don't let anyone tell you different.
3.) Stick to budget. This is a lot easier if you previously visited a stoneyard and numbed yourself to the gorgeous exotic stones. Stick to what you decided on previously. Stick to your budget.
4.) Be picky. By the time you get to this step you have already demanded that you pick your own slab so you are going to feel like a pain in the butt. But it's ok. They are going to let you look at a few slabs individually. Take them up on this offer and even though it is a bit of a pain, don't stop looking until you have found one that speaks to you.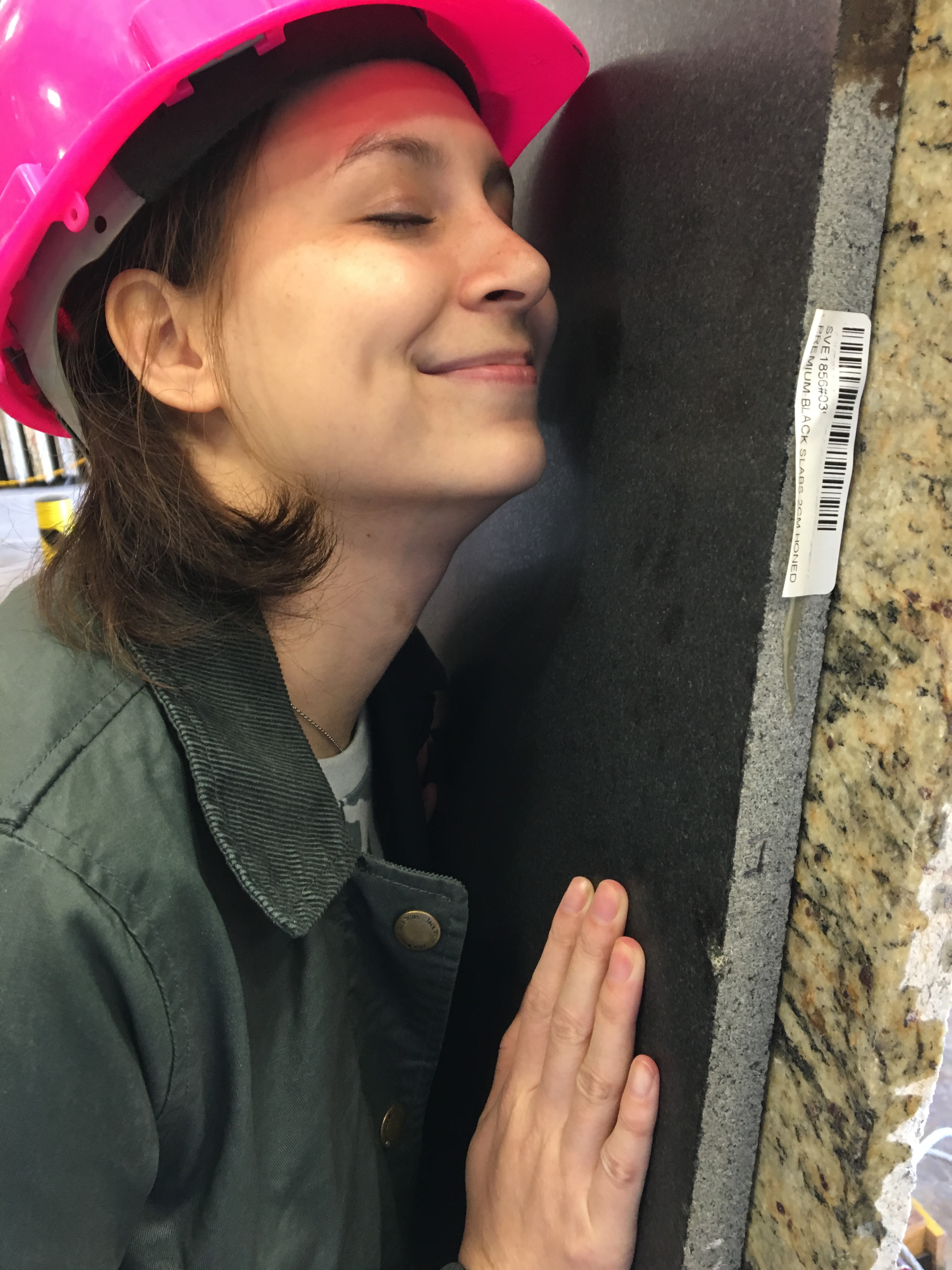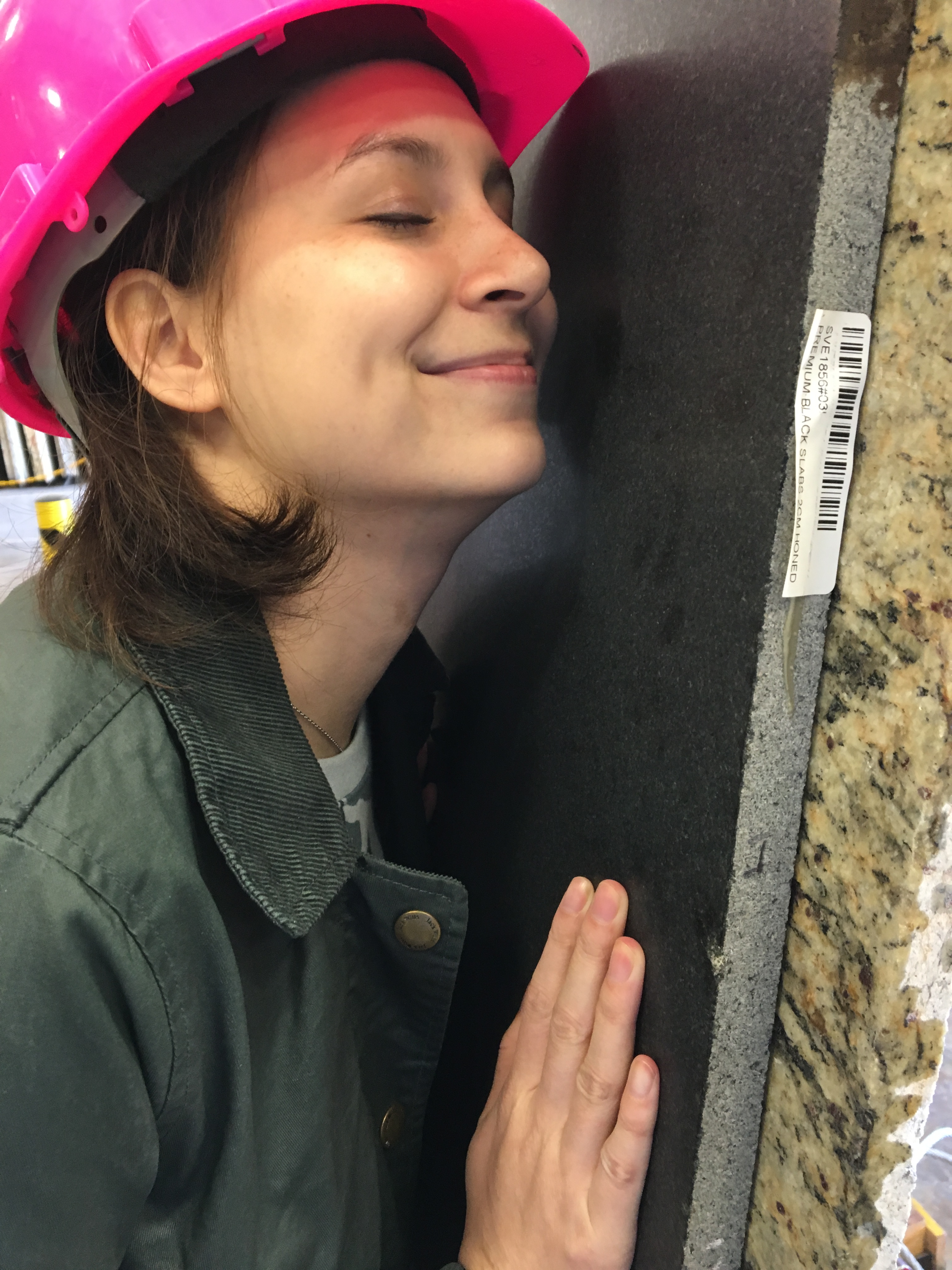 5.) Be flexible. Turns out that the stoneyard was out of Impala Black. They had one piece left and it was broken. And to be perfectly honest, it was HIDEOUS. We were relieved. So we worked with our consultant to choose something that was still within budget. We ended up choosing a slab of Premium Black with a honed finish and it might be my new favorite!
6.) Always wear your hard hat and have fun!
Our consultant was absolutely lovely. She was dedicated to her craft and her only goal was that we ended up with the countertops that we wanted. I daresay, some people might not be this dedicated to slab selection, so it might be uncomfortable to ask to see yet another slab. You are going to feel like a pain in the butt. But it is all worth it, believe me.