With the house coming around the corner, it's really time to brush up on those hostess skills. And what better challenge than an adorable Valentine's dessert? And what better adorable Valentine's dessert than a red velvet cupcake?
Red velvet is a craze. It's a trend. It's hip. But most of us don't care about that. Most of us just care that it tastes delicious. Or many of us just consider it a cream cheese frosting delivery system. But these scrumptious cream cheese frosting shovels are not so easy. It's a science really. It's literally exactly like a volcano science experiment where you mix in some baking soda with vinegar. Supposedly to make the batter airier and fluffier. If you believe in things like that. science.
Anyway, I followed this Iron Chef Shellie recipe to a T and they were amazing. Fluffy, moist, slightly crispy on the edges, and that deep clay-colored red. Actually, I did change one thing as I am in the pro-cream cheese frosting camp, I doubled the frosting part of the recipe. Shhhhhh.
I don't consider myself a real girly-girl, but I have to say the little pink sprinkles were a must. Not only do they give it a little Valentine's day sparkle, but they also add a fun little crunch to each bite.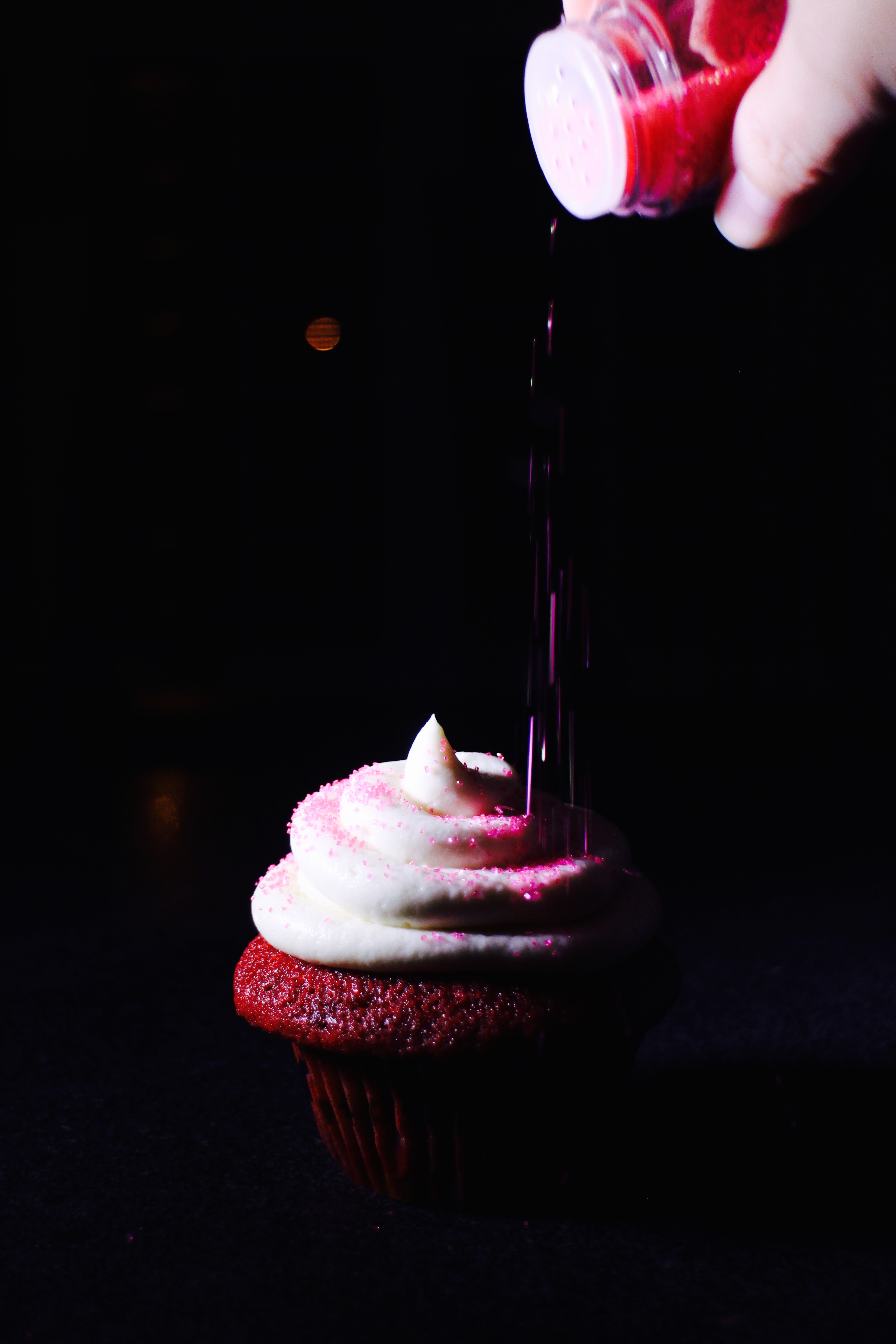 Need a good Valentine's Day dessert? Try them out!