Have you ever wanted to make an EXACT, to scale, blueprint of your future house so that you can plan out furniture placement, decor, and paint colors? I have! Which is why I started looking for iPad apps that would help me do this very thing.
Interior Design by blackmana is $8.99 in the App Store. This is by no means trivial. I normally only download free apps, and I will only actually purchase apps if I happen to have an iTunes gift card. I just so happened to have such a gift card. Even so, I think this is well worth it if making a replica of your home is important to you. This app has close to no in-app purchases and everything from furniture to textures to materials are included.
Let's talk about the different features of the app. There are three different views.
1.) Blueprint view – this is where you create the floorplan of your home. I have to say that this was extremely easy to use and self-explanatory. I have no background in architecture, construction, or interior design, and I was able to pick this up no problem. I really did create every single room with the exact dimensions even when the rooms had strange shapes and nooks. The only shortcoming I see is that you cannot designate the ceiling height.
2.) 2D interior view – this is where you can start adding doors, windows, floors, and any other architectural features. In addition, you can add furniture, cabinets, and other decorative items from a birds eye view.
3.) 3D rendering – this is where it gets really fun. After you have put everything in its place, you can actually step into your new home! In this view, you can continue to add furniture, flooring, wall paint, etc as if you are standing in the room.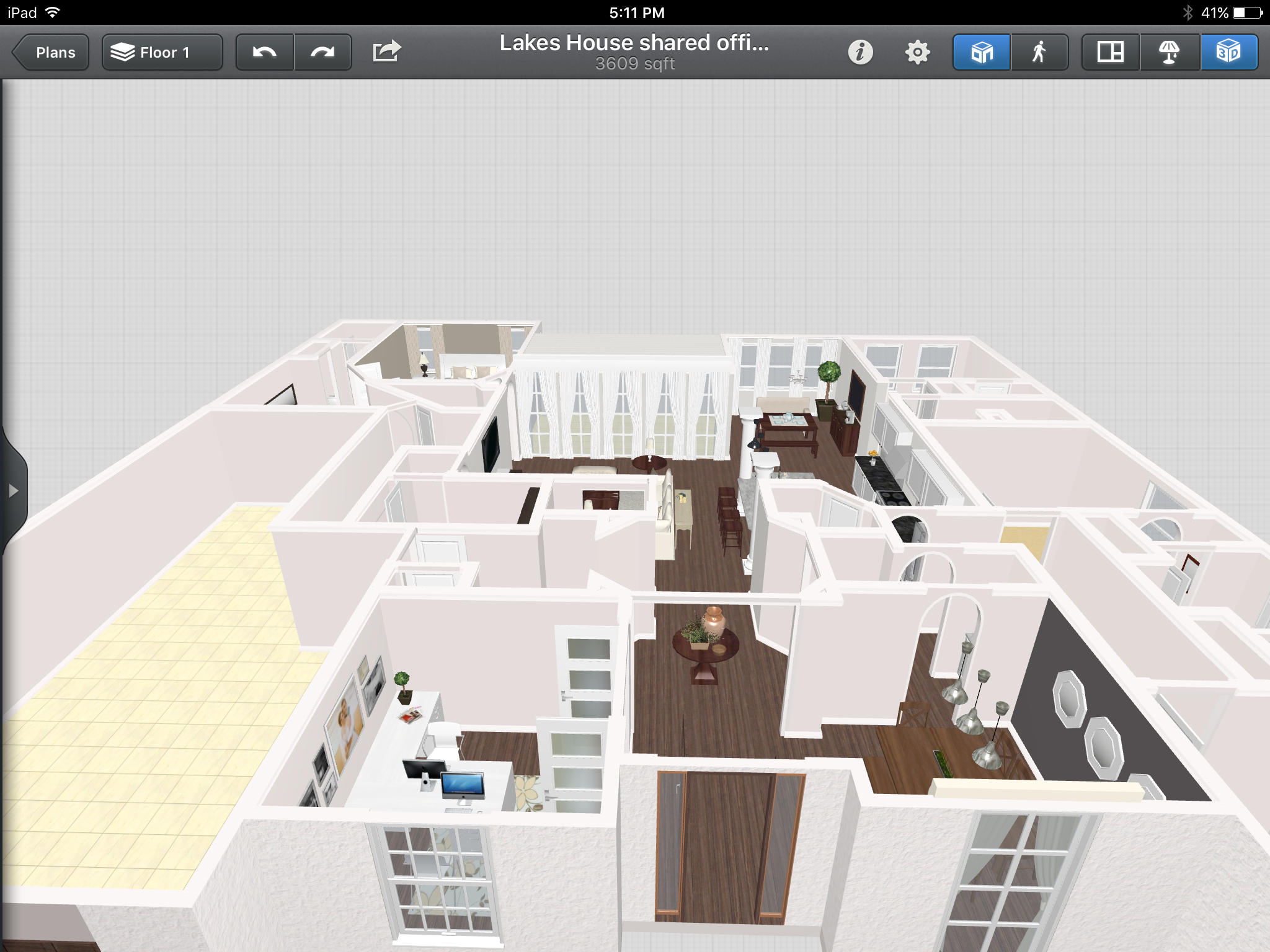 Considering that I am building a home, this has been unbelievably helpful in understanding the space, planning out furniture, and testing out paint colors! Here's a sneak peak on what our house might look like some day!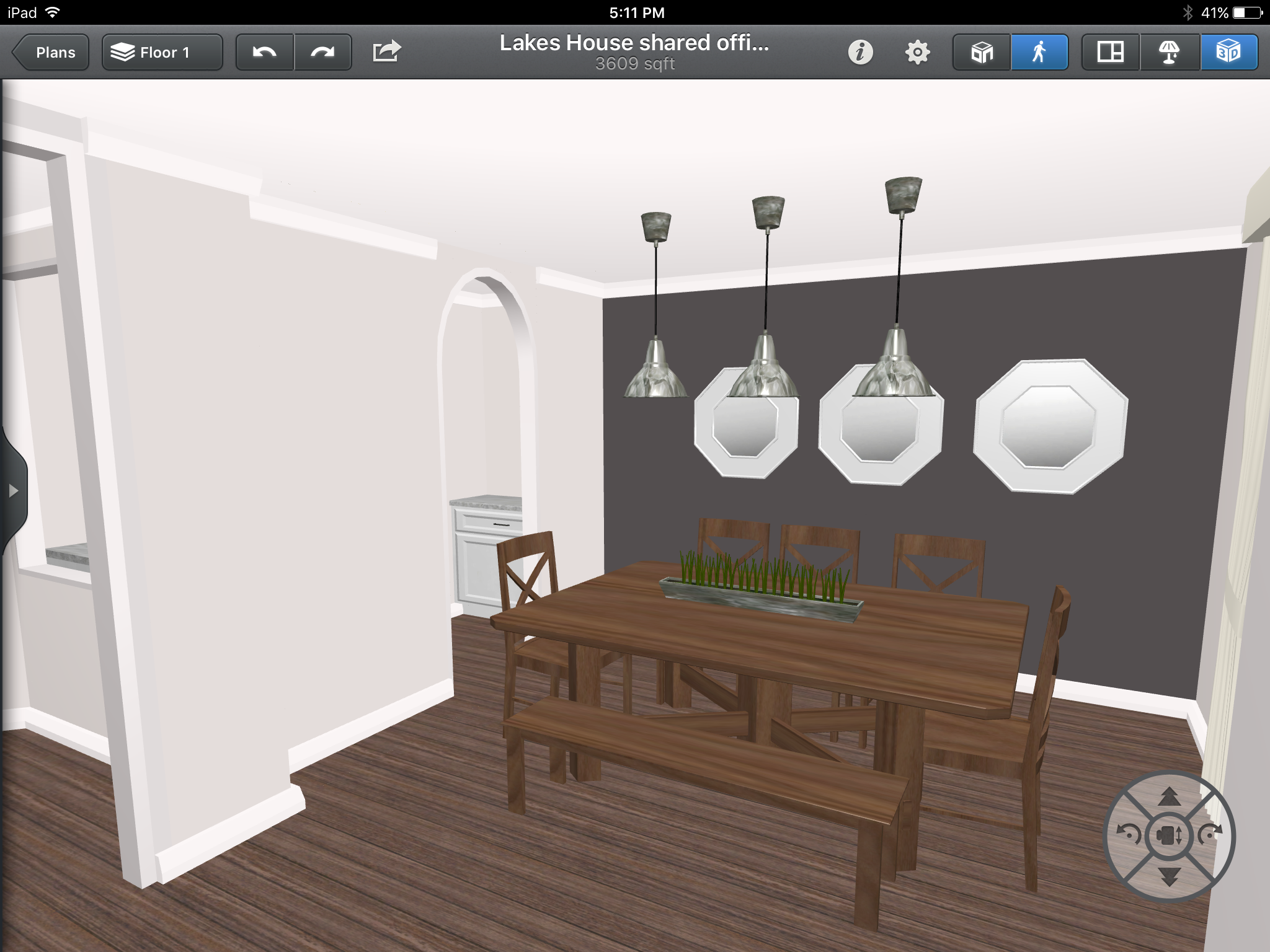 Dining Room – right now I'm feeling the rustic farmhouse, wood dining table. I added some mirrors and pendant lights.
Home Office – two L shaped desks for me and my husband. Notice that you can even customize the picture frames with pictures of yourself!!! These are some of our favorite wedding photos! Also it's important to note the flexibility of the tool. The rug pattern on the floor is actually a wallpaper that I applied to an area rug.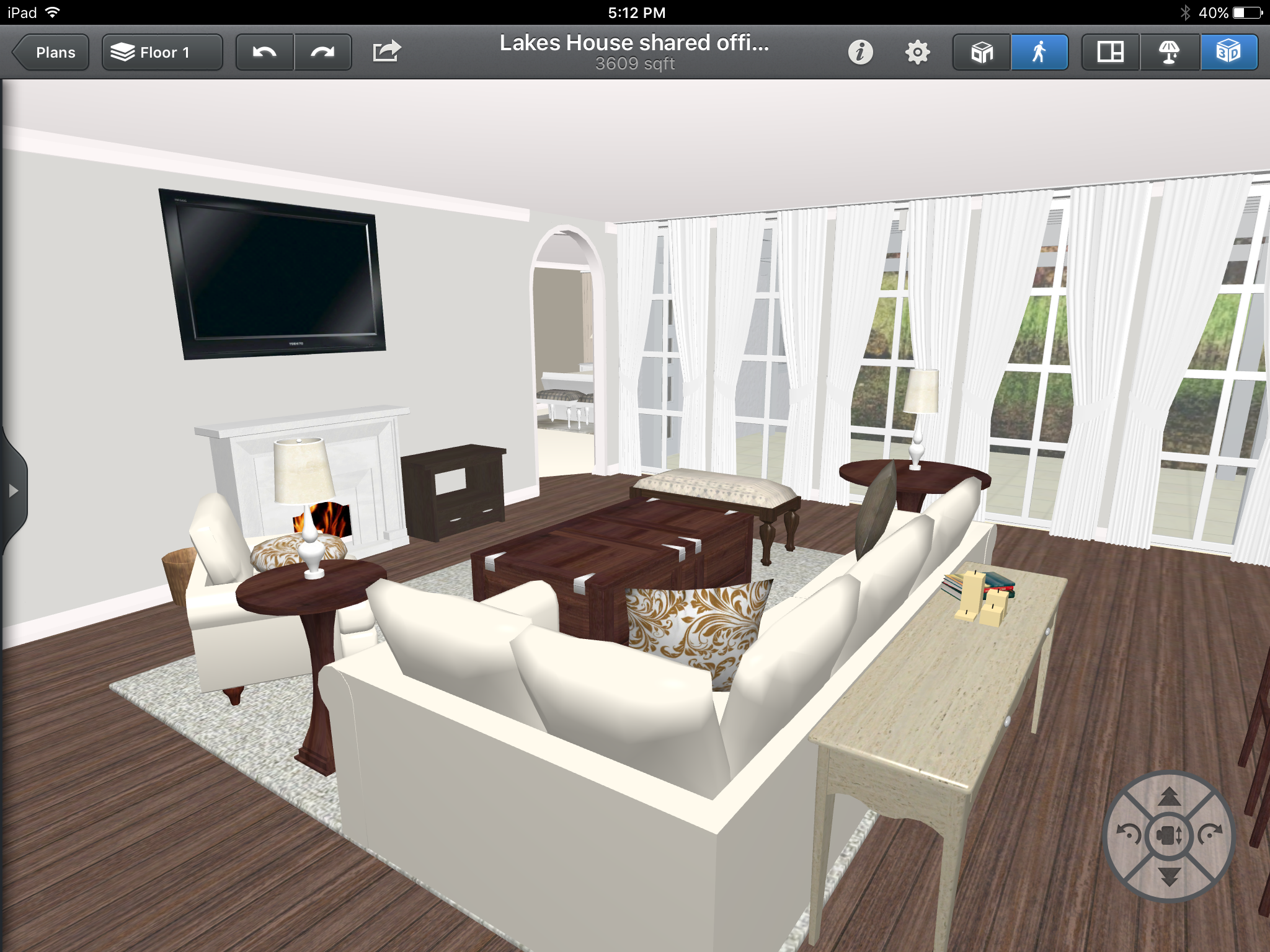 Family Room – This was possibly the most important space for me to understand so that I could figure out the configuration. In reality this room would have 20 ft ceilings which I think will open it up quite a bit.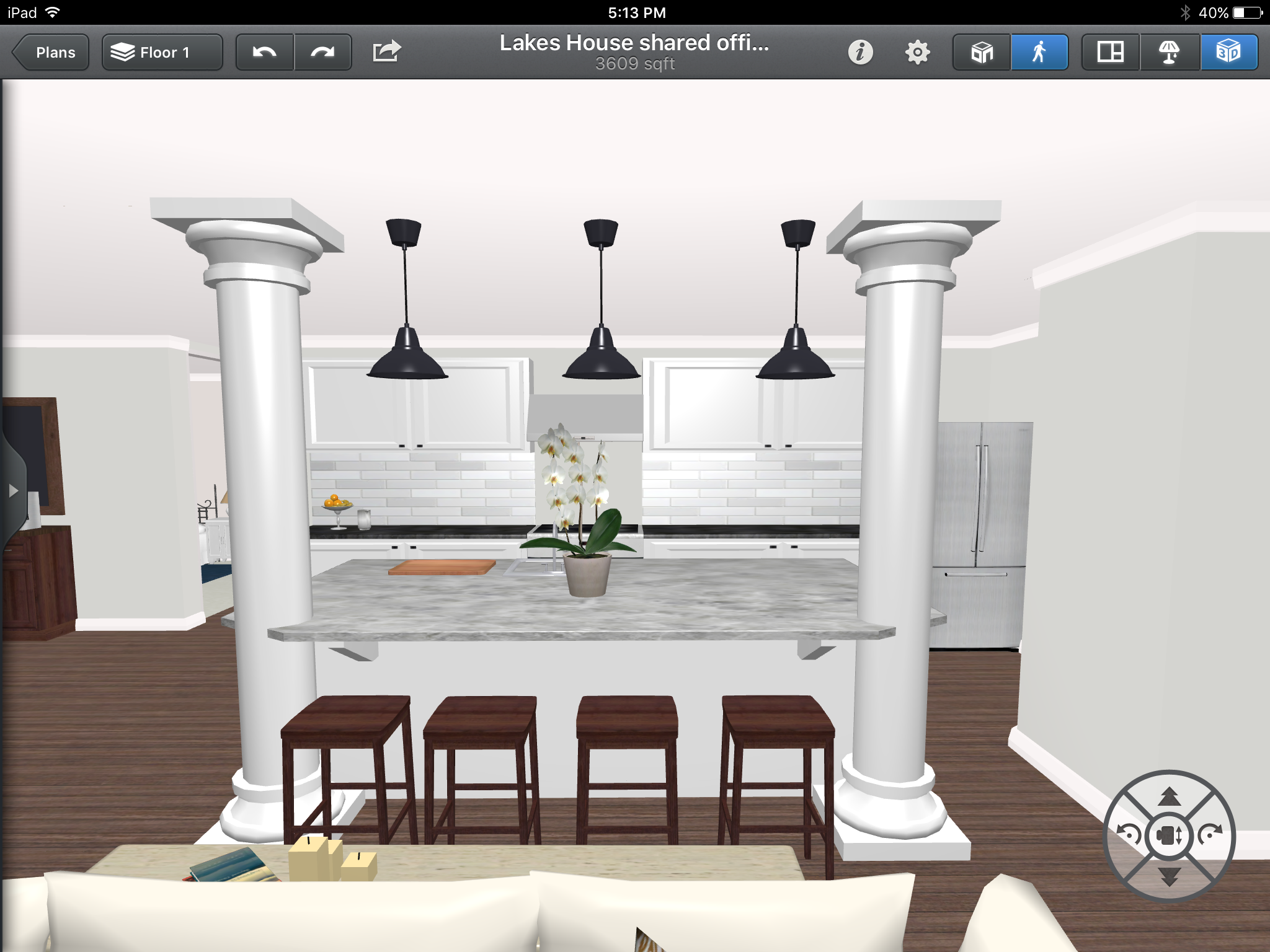 Kitchen – The only thing I couldn't really figure out how to do was the double wall ovens. Other than that, I am in LOVE with my kitchen and this app!