Cornwall was the best one yet. Well, no I can't say that, the excitement is too fresh. A long time ago, I started a series about beaches. The search for the best beach in the world.
There is something about Cornwall beaches. Maybe it's the fact that it's full of residents rather than tourists. Or that there is no sunbathing because there isn't enough sun. Or the fact that everyone is playing with full gusto. But a British beach is just a different thing altogether. And I loved it.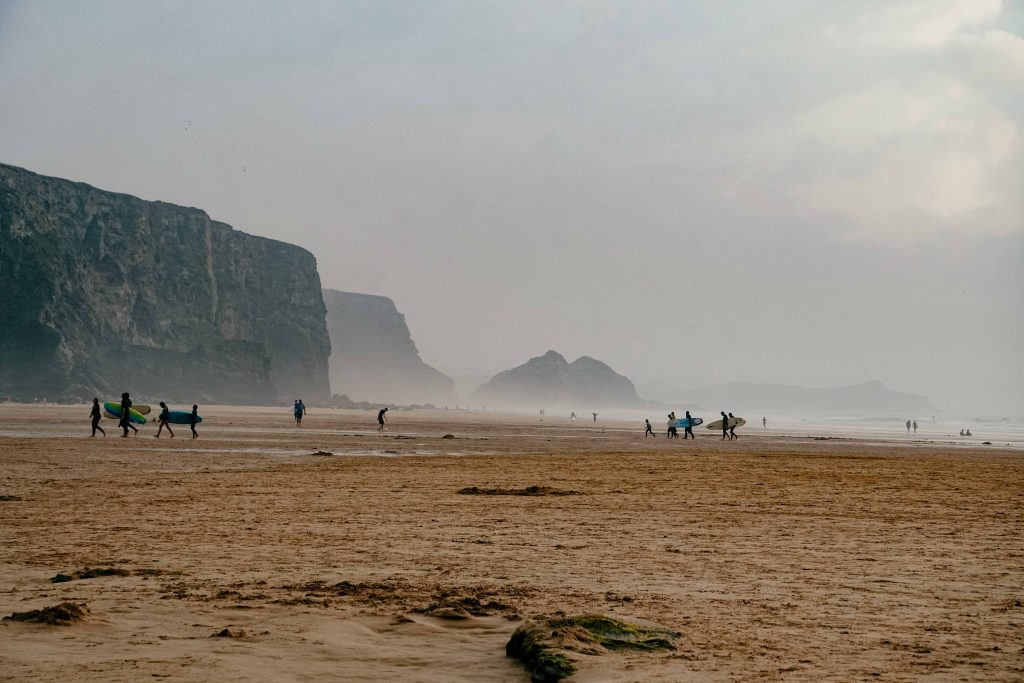 Normally when I think of beaches, I think of the hot sun baking the sand. Bright blue water reflecting a cloudless sky. Loungers, umbrellas, skimpy bathing suits, sunbather after sunbather, in rows catching the most rays they can before returning to their normal lives.
Cornwall was wetsuits, skimboards ,and cricket on the beach. It was mysterious caves, rocky cliff faces, deep blue water reflecting mostly overcast skies.
It completely redefined my concept of a beach and I freaking loved it. This year has been a wash for us all. Best laid plans and all that. While all of our exotic travel plans vanished into thin air, all is not lost. I was forced like many others to turn to closer shores. Fortunately I am still fairly new to this country and consider myself a tourist in most parts of the UK so Cornwall might as well have been Tahiti.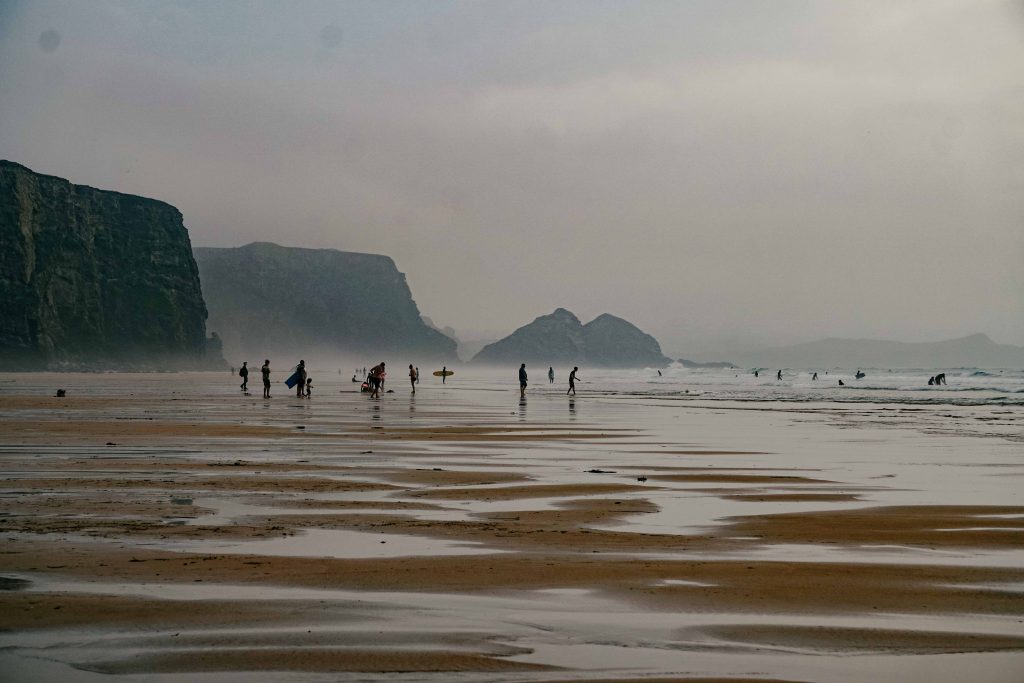 The main difference is that weather is volatile and cannot be relied upon and so your attitude must change to adjust to this. In most beach holidays, you expect non-stop sunshine and if you don't get it, you're completely gutted. Holiday ruined! In Cornwall, rain is probable, wind is unyielding, clouds are certain. But you just get on with it don't you?
We went to the beach several times when it was 20 degrees or slightly under and it was glorious! We raced on the beach, picked seashells, skipped stones, anything to keep the blood pumping and the cold just melts away. And when that sun breaks through the clouds? Oh what a glorious moment. So unexpected and because of that, so precious and spectacular.
Pictures in this post are of Watergate Bay, which is a fantastic beach! Others I highly recommend in the north coast area are Lundy Bay and Baby Bay which are a bit more private.