One of the huge perks about my job is that I get to work from home. It's the reason Tommy and I have been able to move around as we please these last few years. However, there are both advantages and disadvantages to the lifestyle.
Advantages:
Dress Code = Pajamas
Commute = 3 seconds from bed to desk (slight traffic as puppies are running around)
Morning Prep time = ranges from 2 – 15 minutes depending on if I have a video conference. (at some point we should talk about the enormous injustice of women having to wear makeup to look presentable)
Disturbances are minimal – ever need to just GET SHIT DONE without people walking by and talking to you every 5 minutes?
Office = Anywhere with internet!!! This is the real inspiration for the post because I like to sit in beautiful coffee shops. At the bottom of the post are a few of my favorites in Austin, TX.
Disadvantages:
Human Contact = zero
Focus requires discipline – my number 1 rule for working at home is the TV never turns on. Even if I missed it yesterday, the existential mindfuck of Westworld is going to have to wait until after 6pm.
Cabin Fever – you have hit a new low when grocery shopping is an "outing"
Staying engaged is hard – I travel to our offices quite frequently but if you don't have this luxury you will have to find other ways to "show your face". In the end, business is about personal connections so you can't allow your personal brand to erode over time.
Working remotely has it's ups and downs and at the end of the day it depends on what type of person you are. The lifestyle works great for me because I am an introvert meaning that I like to be alone to recharge. But perhaps the best thing about it all is making any given coffee shop your office for the day.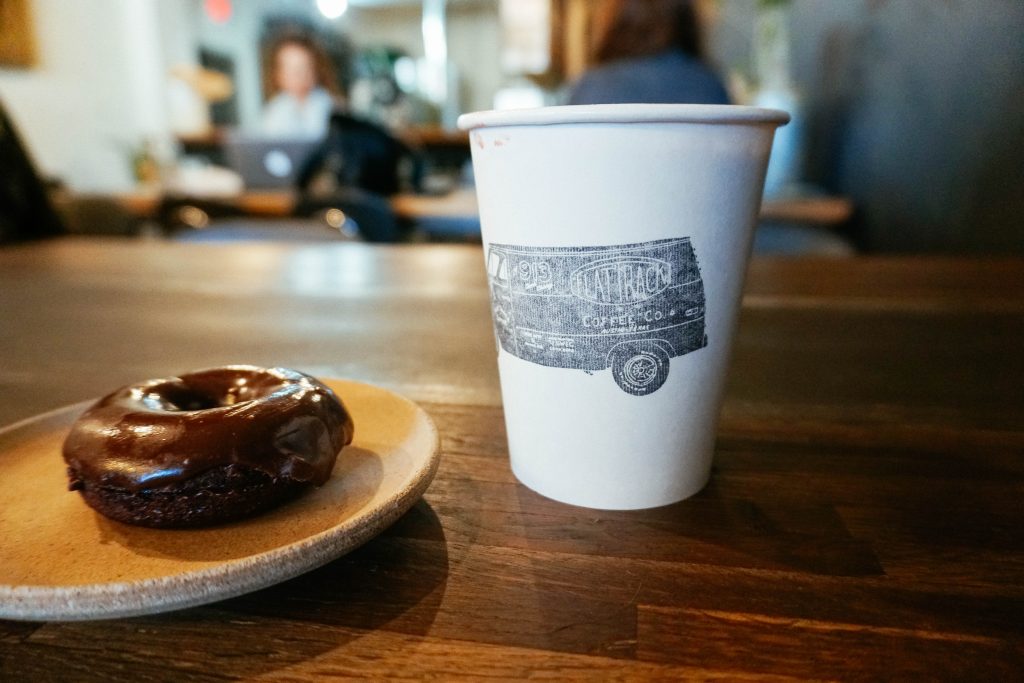 Where is your favorite coffee shop to plug in your laptop and chill for the day?