From my time in London, I really came to appreciate the simple things. Or more specifically, the simple carbs. Like buttered toast, scones with clotted cream, and shortbread. These things are sometimes hard to appreciate when you compare them to something more decadent, but with a cup of tea, you can't beat a good piece of shortbread.
Not only is it buttery and delicious, but it's also super simple to make. Only a few ingredients and a quick pop in the oven. And even on top of that, they make the perfect gift or party favor for guests.
The perfect shortbread is crunchy and crumbly all the way through. No soft spots. And a peppering of chocolate chips. I used this recipe from delishhh and the only thing that I would change is that I recommend that you chop up your chocolate chips into small bits. It's ok if it gets a little messy and you end up with little specks of chocolate, I think it makes it even better and helps distribute the chocolate throughout.
Let them cool completely and if you don't eat them right away, store them in an airtight container.
If you intend to use them as gifts, I think you can do this two ways. You could wrap the whole log of dough in cheese cloth and tie it together with string like this adorable idea on the magnolia market blog. Or you could put them in little baggies and tie together with twine. Either way, it looks so put together and well planned!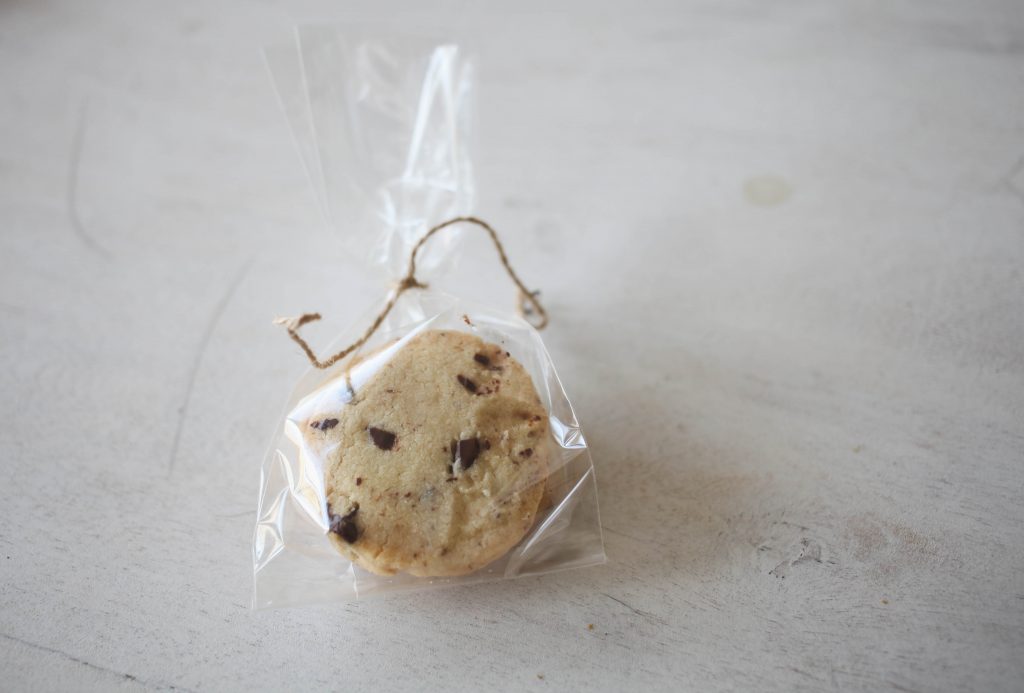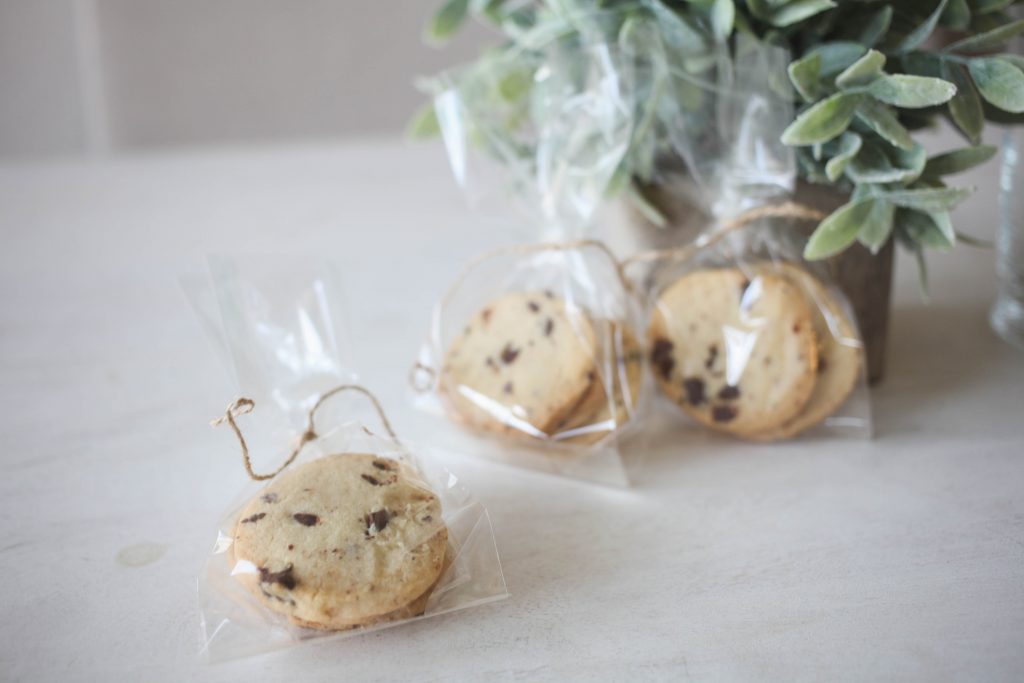 Who wouldn't want a little bag of shortbread for the road?