Here you can see a photo journal of our house from dirt lot to our perfect paradise. We had an absolute ton of fun customizing all of our options and I would highly recommend building to anyone who has the opportunity!
8.9.2015 Our beautiful piece of Texas. Ok, so it's not that beautiful yet, but as I mentioned in A Lot to Consider, we got a cul-de-sac lot with neighbors on only one side!
11.15.2015 Work has begun! Laying the mold for the foundation!
12.16.2015 Tommy and I are so surprised to see so much has been done!
12.20.2015 A cloudy day but still a beautiful day to see progress on our new home! Windows are now in!
1.3.2016 Roofing is in!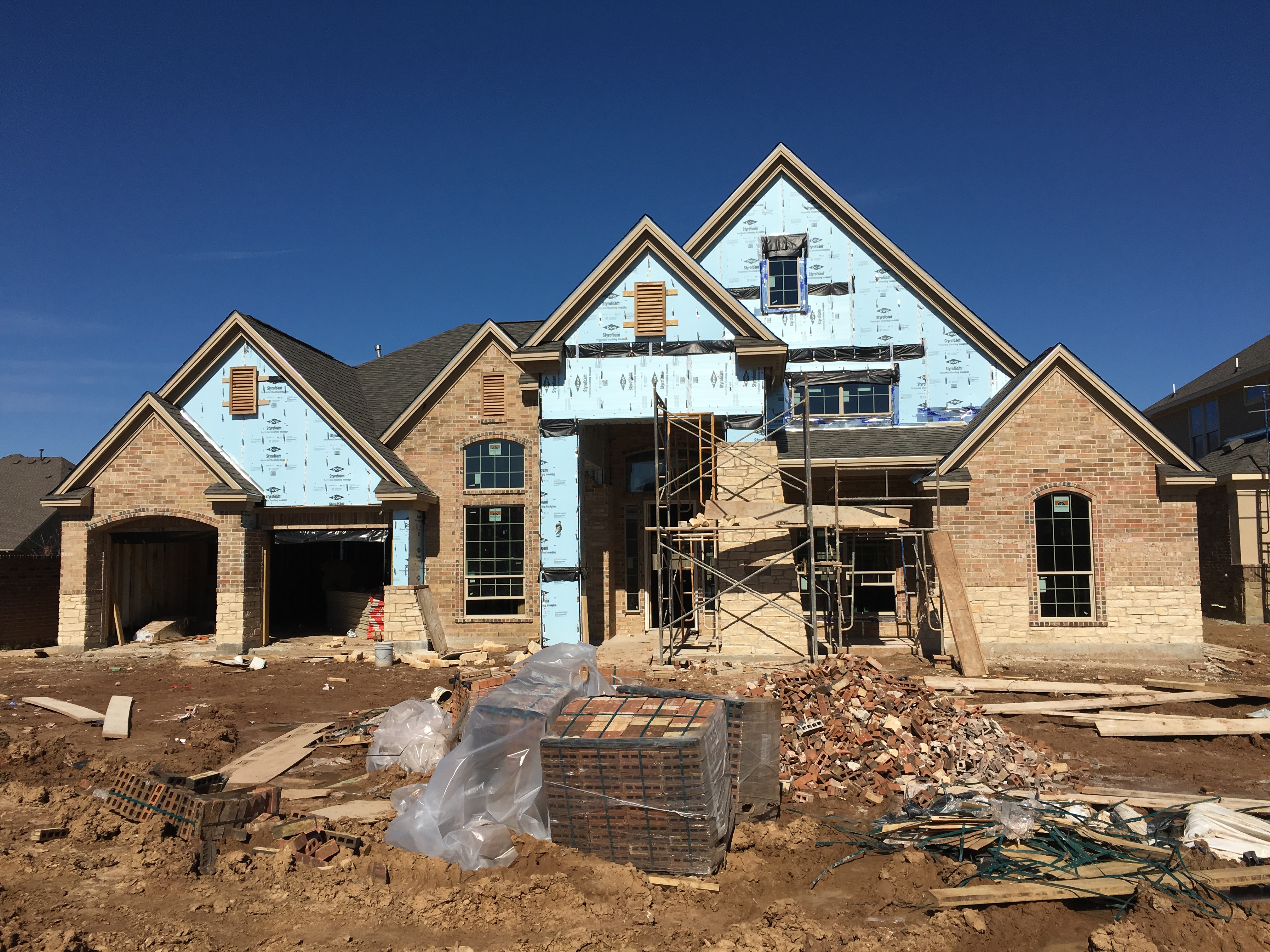 1.17.2016 Started brick and stone. For anyone interested, the brick is Master Baysfield and the stone is Rattlesnake.
1.23.2016 Brick is nearly finished and the dry rock is now up. This is a view of the kitchen from the family room. The island will go right in the middle between the two pillars.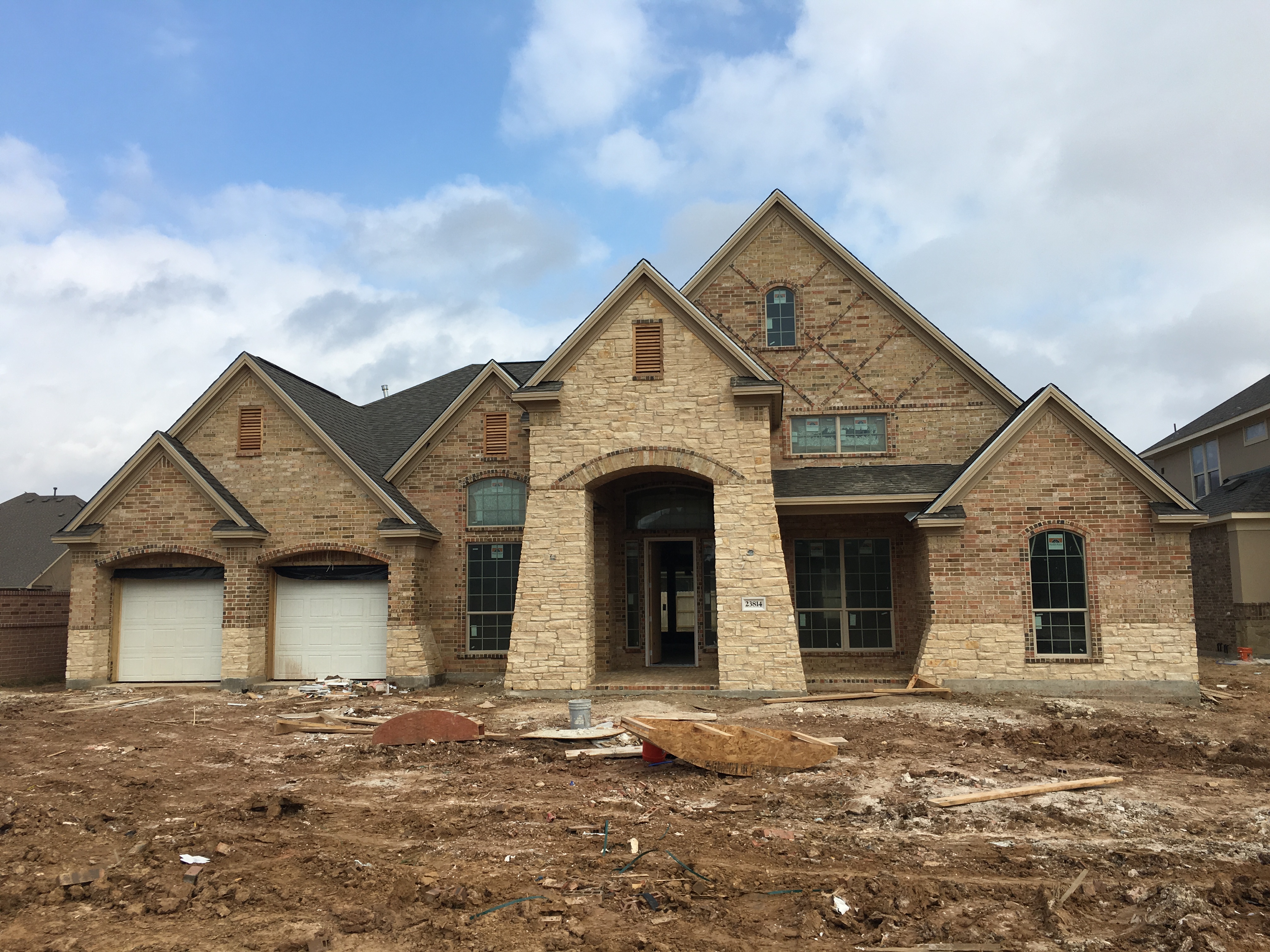 1.30.2016 Look at our farmhouse doors!!! They're so cute!! Outside elevation is mostly done now too.
2.7.2016 We're so pleasantly surprised every sunday when we see the house! Our epic new driveway is in! It's double car width all the way down. We could probably fit close to 14 cars on it! Ready to host a big party! And a cute little winding sidewalk!
2.14.2016 Beautiful herringbone tile in the master bathroom!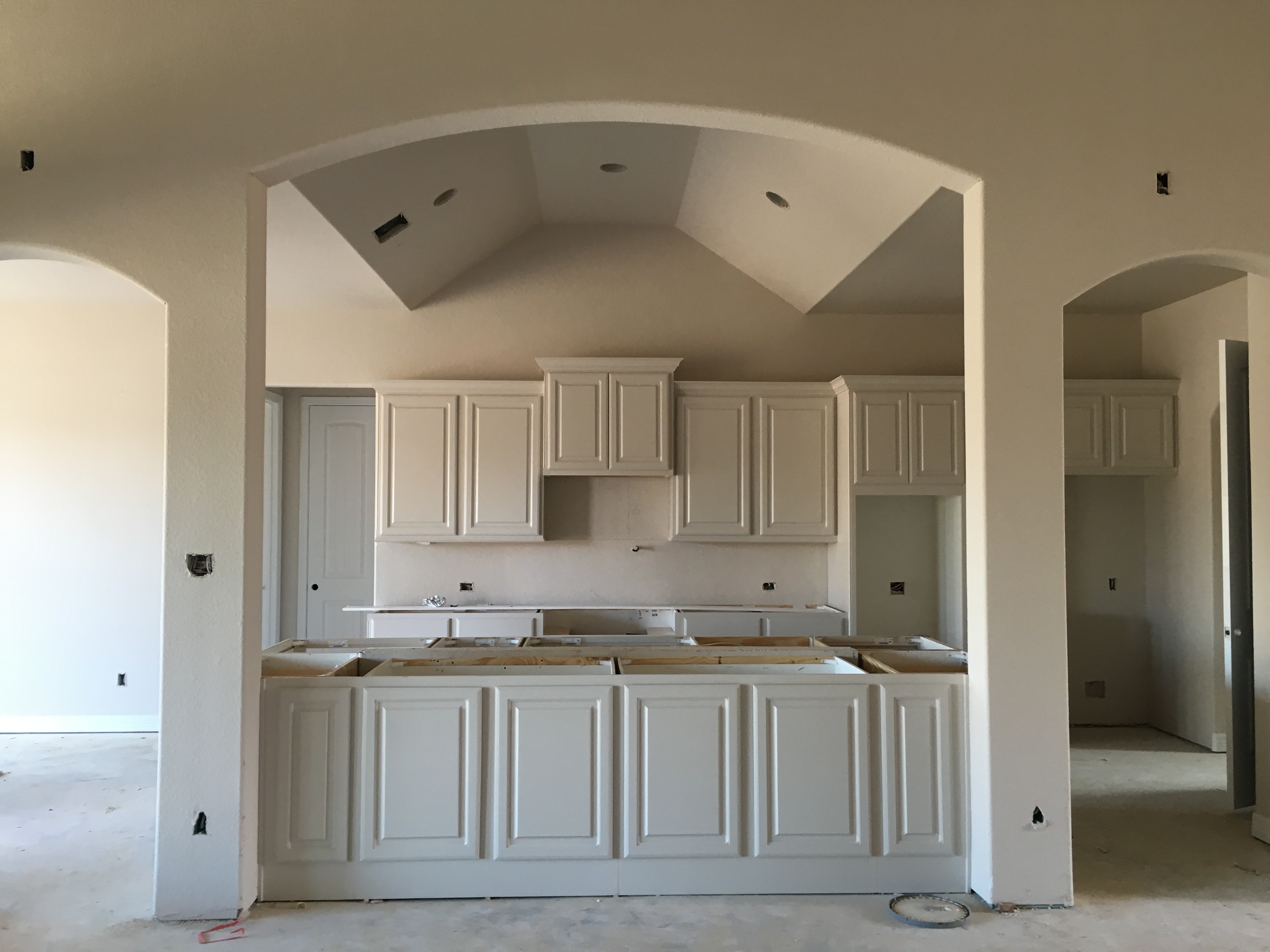 2.14.2016 Cabinets!
2.14.2016 Another shot of the front elevation. We had them redo the brick with some detail on the edges.
2.28.2016 Gorgeous Taj Majal countertops in the master bath.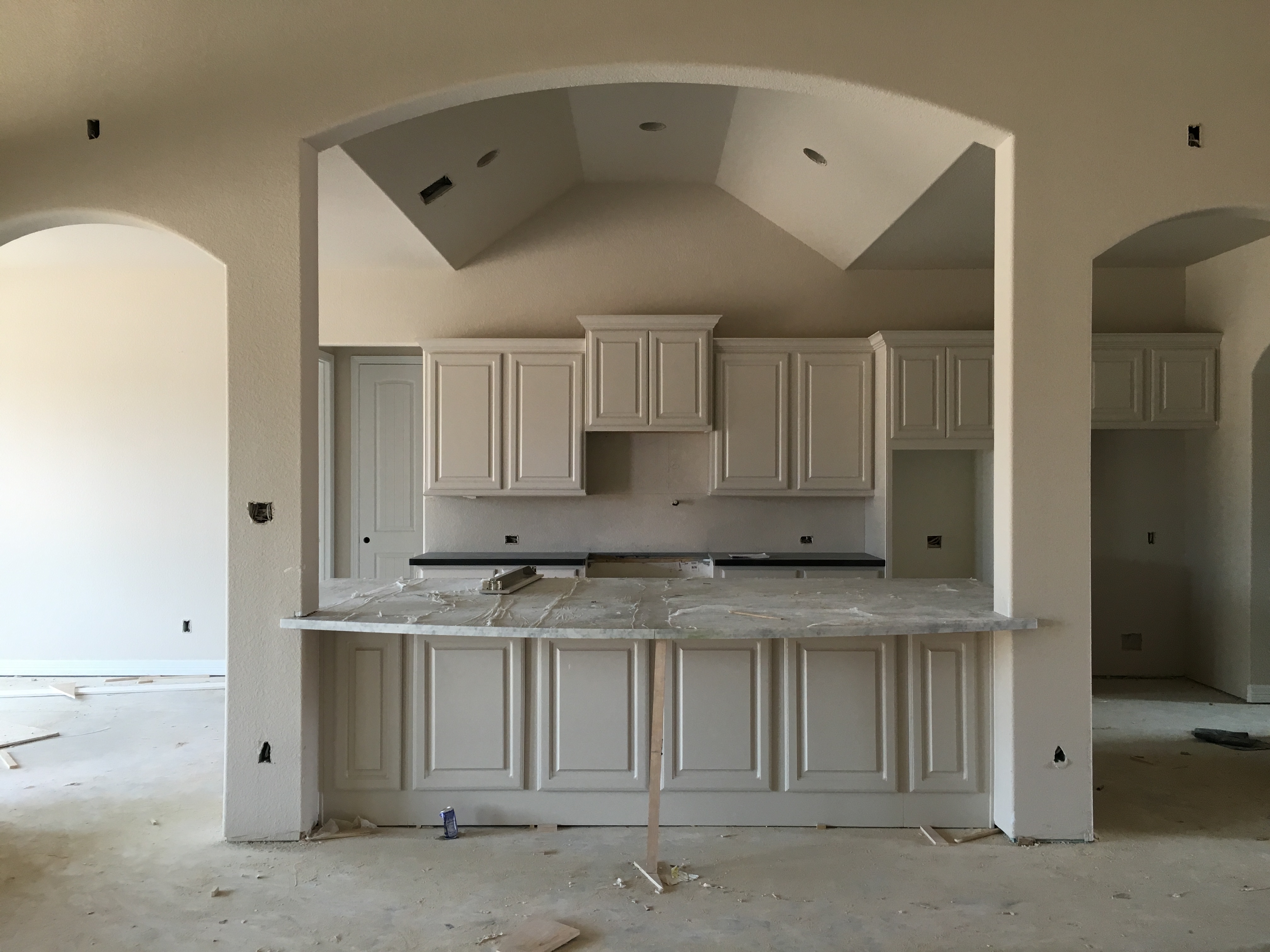 2.28.2016 Countertops are in the kitchen! Can't wait until all of the plastic is off!
3.6.2016 backsplash is done and goes perfectly with the whole kitchen! Seriously loving the way it is all coming together. You'll notice you can also see the hardwood floors are in progress!
3.6.2016 Look how pretty! Can't wait until they paint those garage doors!
3.28.2016 Move In Day! See more in the full post!