Back again to report on the second of three meals delivered for my first week of HelloFresh. The first was a success. Delicious, well rounded, and simple to prepare. Let's take a look at the next shall we?
HelloFresh: Seared Steak and Nectarine Salad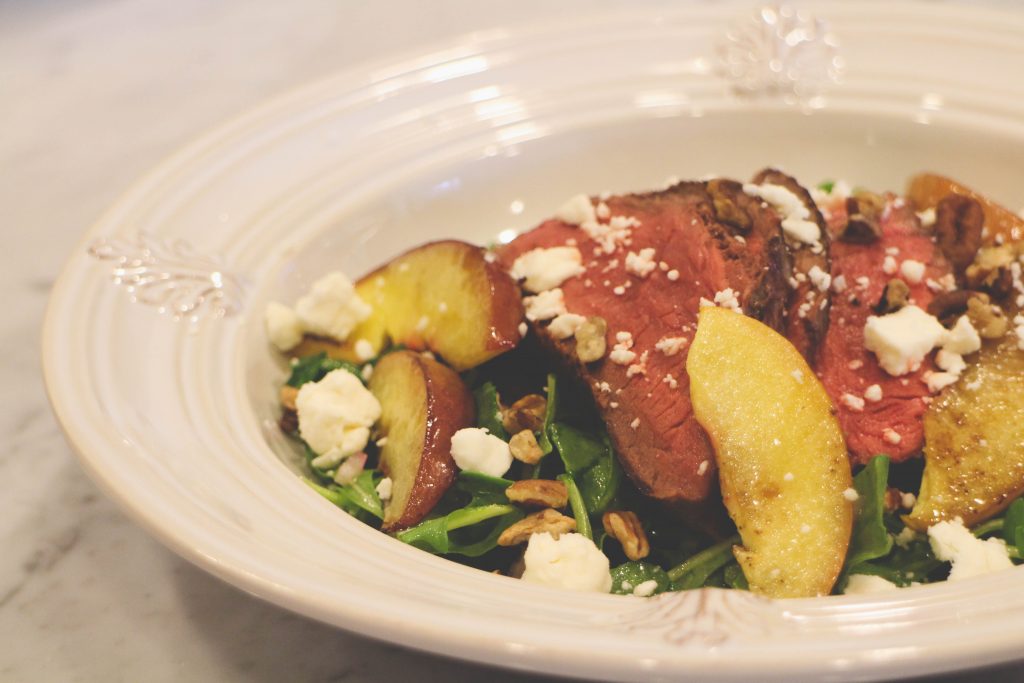 Flavor: 3 | Ease: 5 | Dirty Dishes: 3 | Price for first week: $29
This was the meal I was most excited about but unfortunately the flavor fell a little flat. My favorite bites were the ones that had the sweet nectarine, but the vinaigrette was overpowering and the steak was a bit chewy.
Having said that, I think that the idea was good and the recipe could be improved with a bit of tweaking. I will say that I am starting to get used to the neatly packaged and perfectly portioned ingredients.